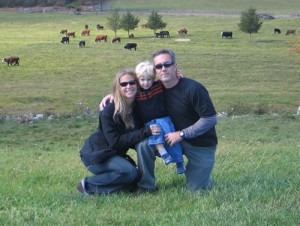 I spent 15 years working in the corporate world, eleven of those as a wholesaler in the Financial Services industry. I discovered many things about myself, but two very specific qualities stuck out, I had a strong desire to be my own boss and I wanted to be out and about. I love meeting new people.
I have always enjoyed nature and wildlife. As a kid I spent many days catching snakes, frogs, you name it and I caught it. When one of my best friends approached me to get involved with Wildlife Removal Management Service business, I thought, this is perfect.
We had a love of animals and natures as kids growing up and now we can create an incredible business together that encompasses all that we love. Hence, at Bird Busters® we very much look forward to the opportunity to serve you.
Bird Busters® is a full service wildlife removal management company servicing both commercial and residential property owners throughout Westchester, Rockland, Putnam, Dutchess, Orange and Ulster Counties in New York State. We pride ourselves in providing professional, humane and effective solutions to human wildlife conflicts. Upon entering the wildlife industry, I discovered two important facts; first most residential and commercial property owners are not as educated about wildlife professionals as they are when it comes to the more common contractors, i.e. roofers, plumbers, electricians and carpenters and secondly, there are many companies out there that claim to do it all, pests, bed bugs, termites and nuisance wildlife control services and to do it all as equally well, but have difficulty in fulfilling that claim. Here at Bird Busters®, we look to educate you, the consumer, about our industry and profession. Our only focus is wildlife removal management services and because of that, we know our animals, we know there life cycle, habits and way of being which allows us to find the best solution to solve your specific human wildlife conflict.
We greatly appreciate your business and look forward to resolving your human wildlife conflict in a professional and humane manner.
Ben Munger
Founder & President
Solutions not Control
Bird encounters leading to conflicts are typically unexpected, not planned for and definitely not budgeted for, making it important to find a permanent resolution. Our solutions are a combination of habitat modification and property owner education. We provide warranties on all of our work performed for up to 3 years depending upon the service conducted. In addition, upon expiration of that warranty you may purchase an extended service plan.
Small Company Service
We cover a large geographical area that is heavily populated and we do it with a personal touch. We know our customers by their names, their projects or even something that might remind us of the job we performed years ago. We take pride in that personal service and value our client relationships. We realize that conducting business with us is a choice and we appreciate your decision to work with us.
We are Local
We are licensed in New York and we live there too. We have technicians that live and understand the types of wildlife in your area. If you call from Chestnut Ridge, New York with a bird in your attic, chances are you have got a critter issue. Being from and serving these areas for years helps us start to identify a problem before we get there.
We are Educated
All of our technicians have four-year college degrees and are required to attend continuing education classes on wildlife and the technology that helps us manage or resolve problems with it. We know and understand the life cycles of the wildlife in our service areas. Knowing the mating seasons, when they bare there young, why they invade your residential or commercial property assists us in providing you with humane and prompt services.
Licensed and Insured
Bird  Busters is licensed in New York and New Jersey to provide humane wildlife management services. We carry Professional and General Liability Insurance for all technicians.
Prompt and Courteous
All of our vehicles are equipped with GPS navigation systems assisting us in notifying you of the arrival time. Our technicians are in many different areas on a daily basis and we typically provide same day service. We realize that in most homes both individuals work and that most commercial businesses prefer we conduct our business after or before their business hours. Therefore, we accommodate weekend, early morning and evening appointments.
References
Our reputation speaks for itself. References are available upon request or visit our testimonial page.
Best Equipment and Materials
We use the best equipment and materials available to ensure prompt and professional services and repairs are provided to or clients. Our traps are sanitized upon the completion of each job.
Ben Munger, Founder & President, Bird Busters®, LLC.